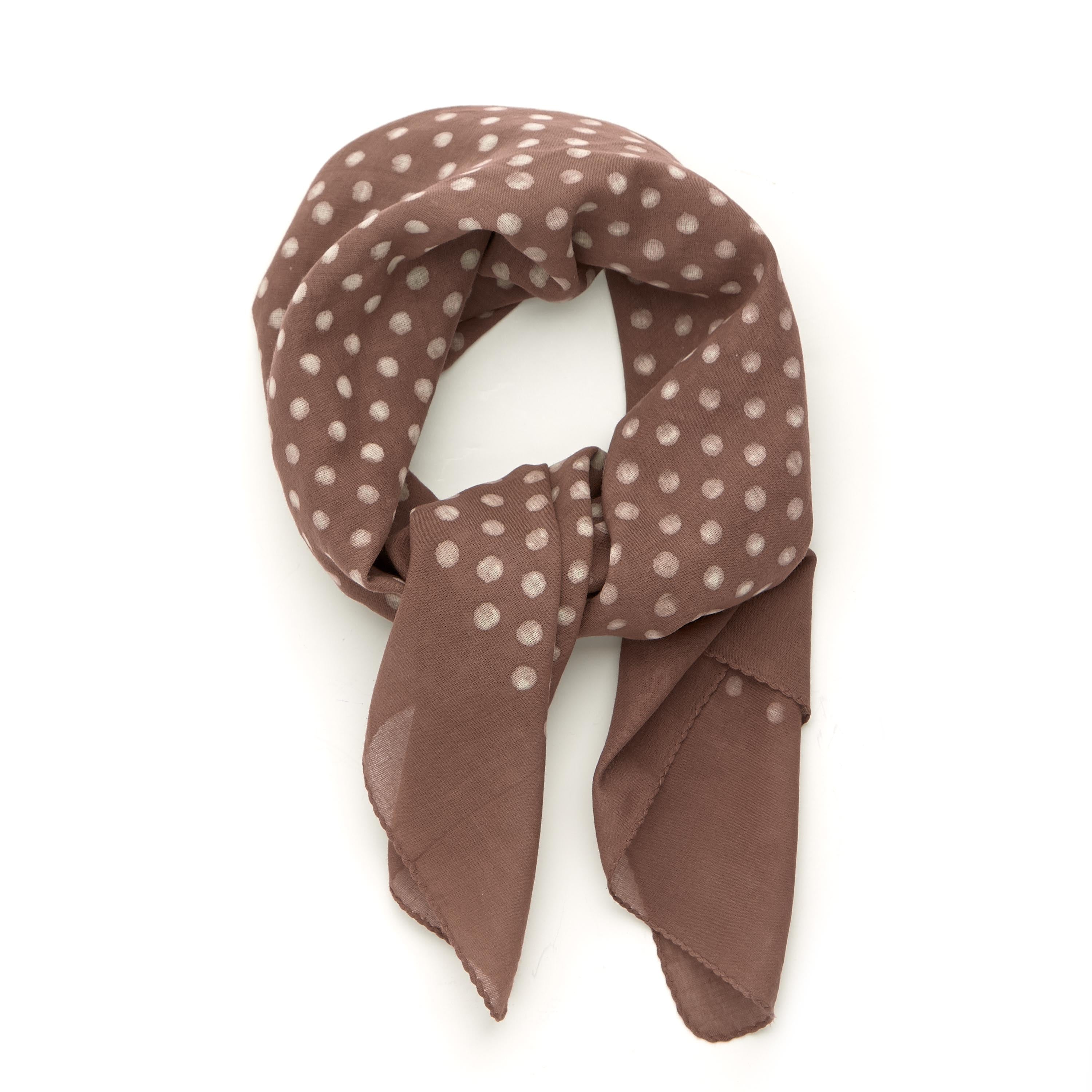 dabu clay polka-chocolate <> hand block printed bandana BACK IN STOCK RICH CHOCOLATE!
redRoad bandana's are hand block printed on a sumptuous soft organic cotton voile, and dyed with 100% all natural Earth based dyes and pigments.
<~~~~~<<<<<<<<<< A N C E S T R A L art of heart and hand sings spirit into cloth+ hand blockprinted textiles indigo, pomegranate, madder, alum, red earth, cassis, turmeric, iron, marigold. plant and mineral alchemy made with earth, water, air, fire and >>>>>>~~~~~~> love 
 
30''x30'' square.
generous sized bandana for versatile styling.
Recently Viewed