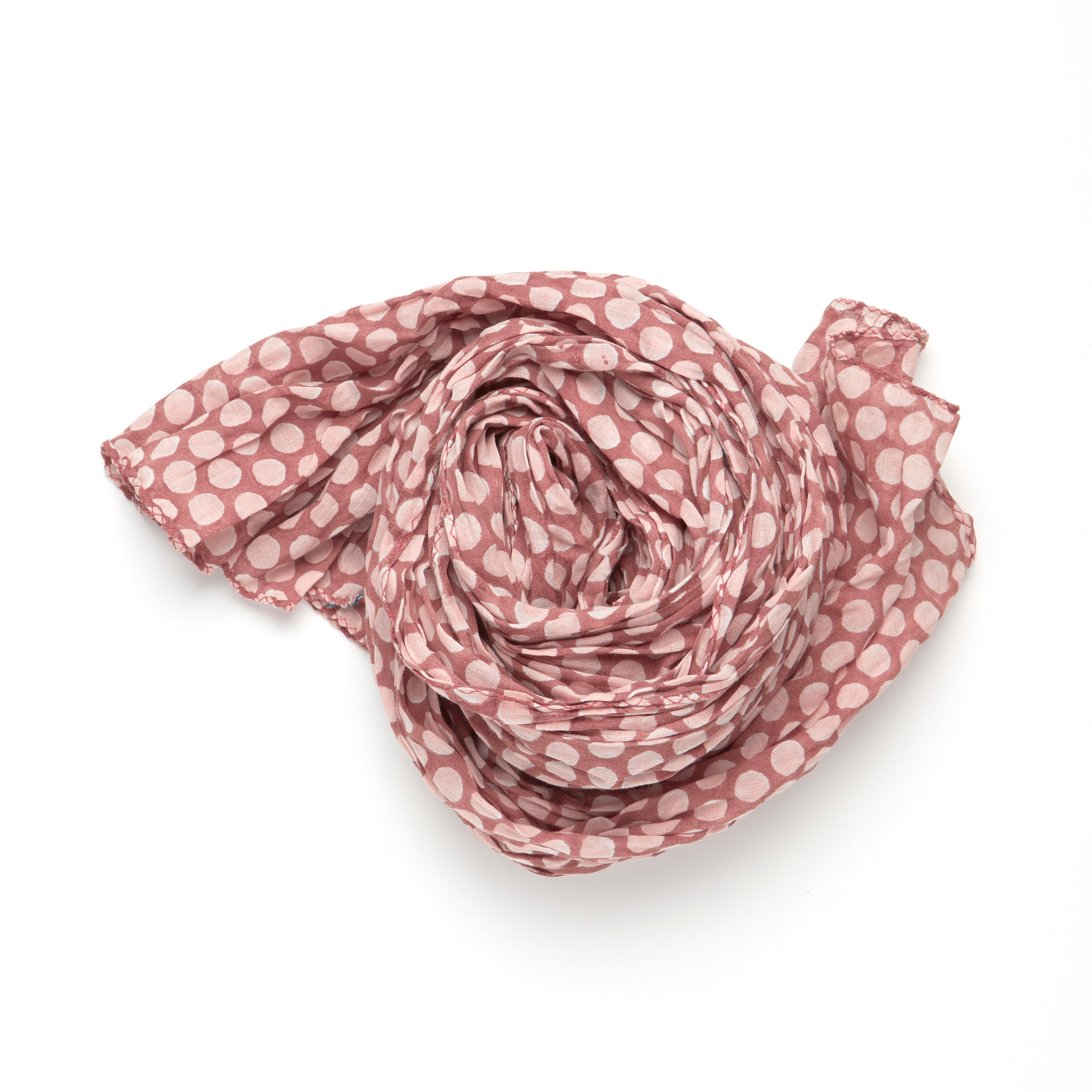 Halo and Swan Signature
Hand Block-Printed Scarves
ancient craft * contemporary sensibility
Retro-Modern-Classic. Polka dots originally symbolized a coin shape and were worn as an amulet for abundance. Our Halo and Swan Polka is tailored yet softly playful. Hand rendered circles floating in a balanced composition.  Chic, natural, timeless.
  Clay brick and the softest rose neutral color combination. Bold contrast yet super pretty tonalities.
Available in 2 sizes, 100% organic cotton
Oblong scarf is 22''x80'', A classic in any wardrobe. Styles beautifully
Big Scarf/Sarong/Wrap is 44''x80', Luxurious and Versatile
***
We work hand in hand with master artisans in Rajasthan India to create your Halo and Swan scarf. Block-printing is a slow labor intensive process that results in fabrics prized for their rich and painterly patina. The beauty of this cloth is attainable only by the hand of master textile artisans skilled in this traditional art-form, passed down through generations. Thank you for supporting organic life, and heritage artisan traditions for a healthier planet and connected world cultural community.


Sumptuous stone washed finish for a soft yet crisp hand
Eco-Dyed with Azo free and all Natural dyes
Got's Certified Organic fine loomed cotton voile
Fair Trade Made
Variations in the printing and color are hallmarks of hand blockprinting
Recently Viewed